Some sharp folks have identified access protocols so I thought I would share them here
Visit the vault site, you will note there are two pieces to a key in the boxes below and the third key was dropped in the OfficialMcAfee Telegram account last night
https://www.iatkos.in/2021/07/whackd-vault-access.html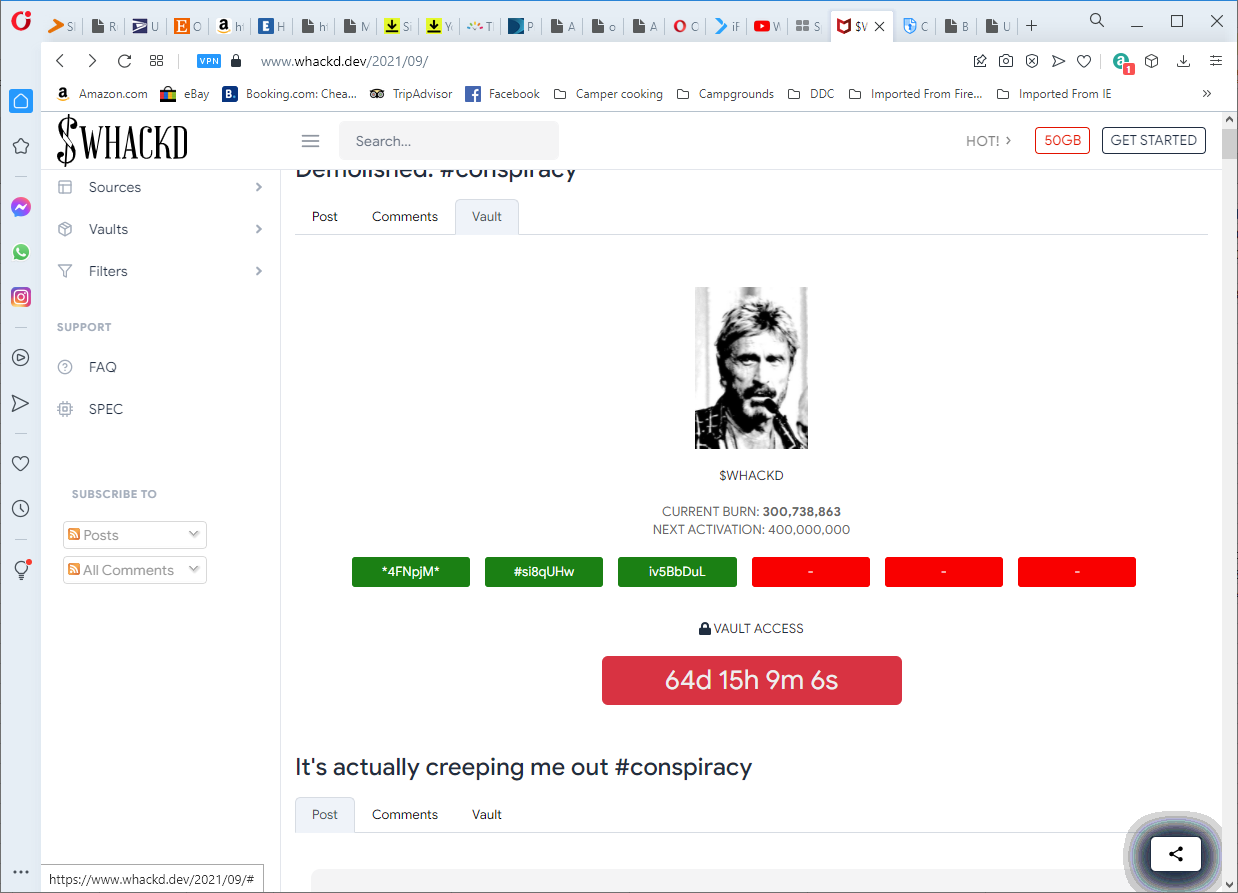 On this page click the Vault Access link towards the bottom
Combine the two previous exposed keys and the most recent key drop from OfficialMcAfee telegram and they form the key here
Key – *4FNpjM*#si8qUHwiv5BbDuL
Insert the key into the box and hit Submit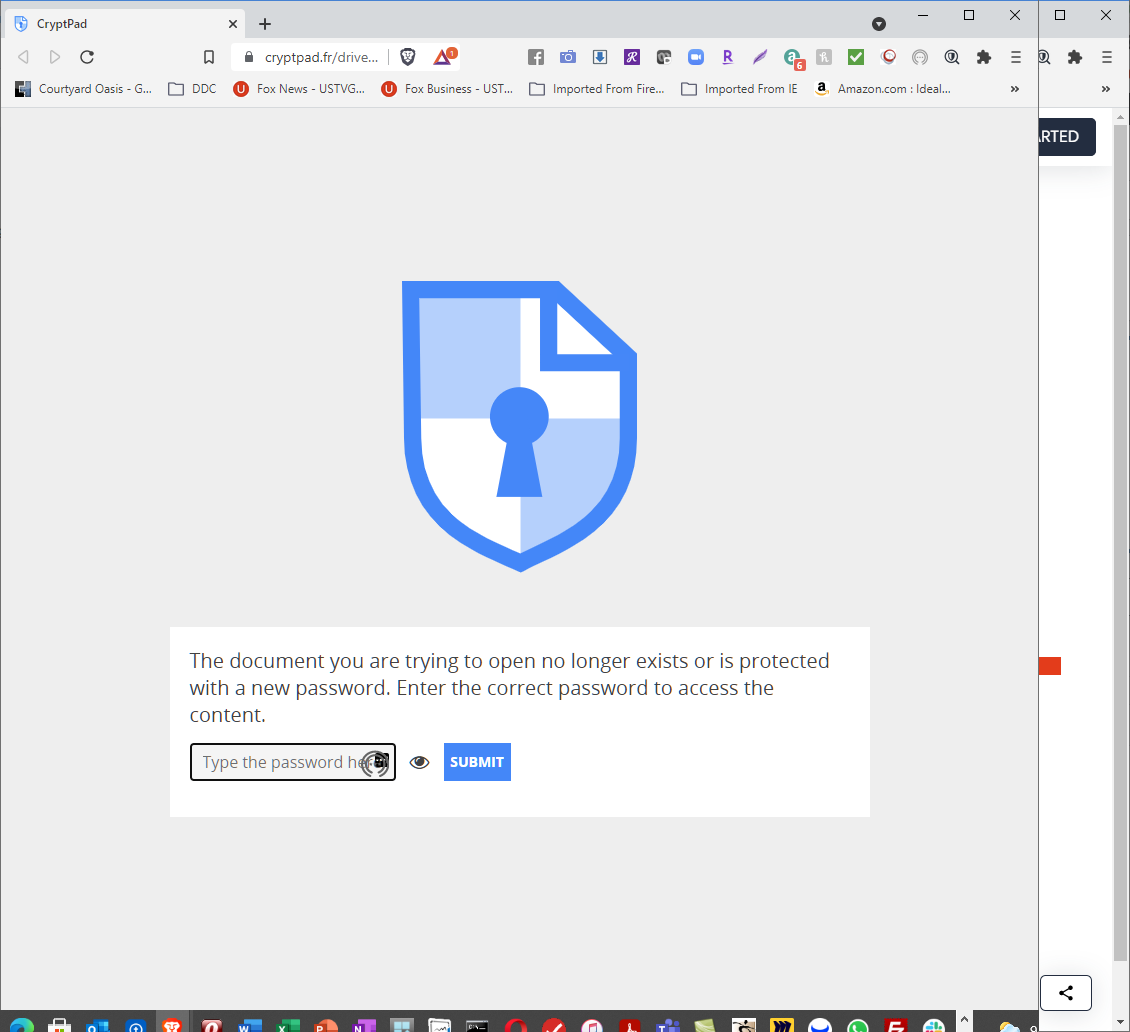 You will now see the folders page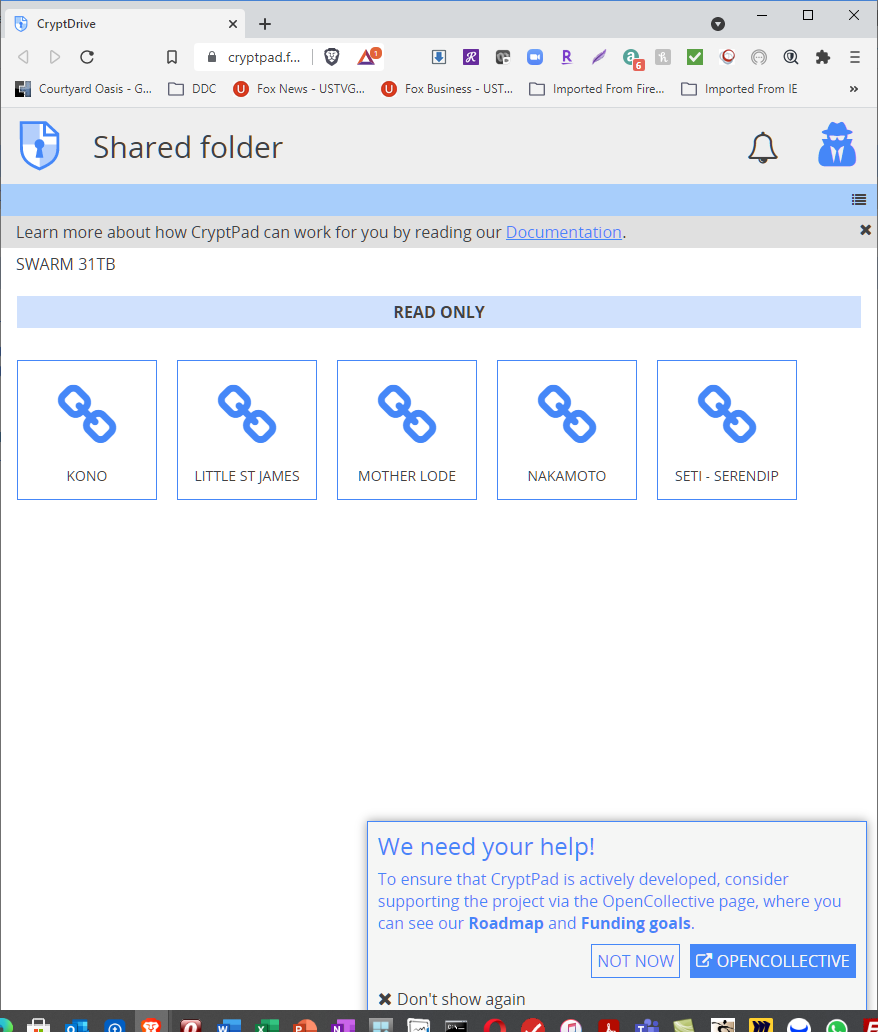 I suspect we're waiting on another password drop on either OfficialMcAfee or McAfeeAfterlife on Telegram for the individual folders.
Keep in mind his goal was 9/18…so it may be tick-tock little by little for now.
Click on the Whackd link for tokens in the first page and you'll get the status that shows increments.  It appears codes are being dropped every 1Million.
3 of the 6 parts have so far been unlocked. The next keys will be at 400 million $whackd. My guess is that we need to get the number of whackd tokens to 600 million before all parts are unlocked.
Maybe the next 3 codes will be the password to the folders? Postulation is that they will be revealed on or at 9/11.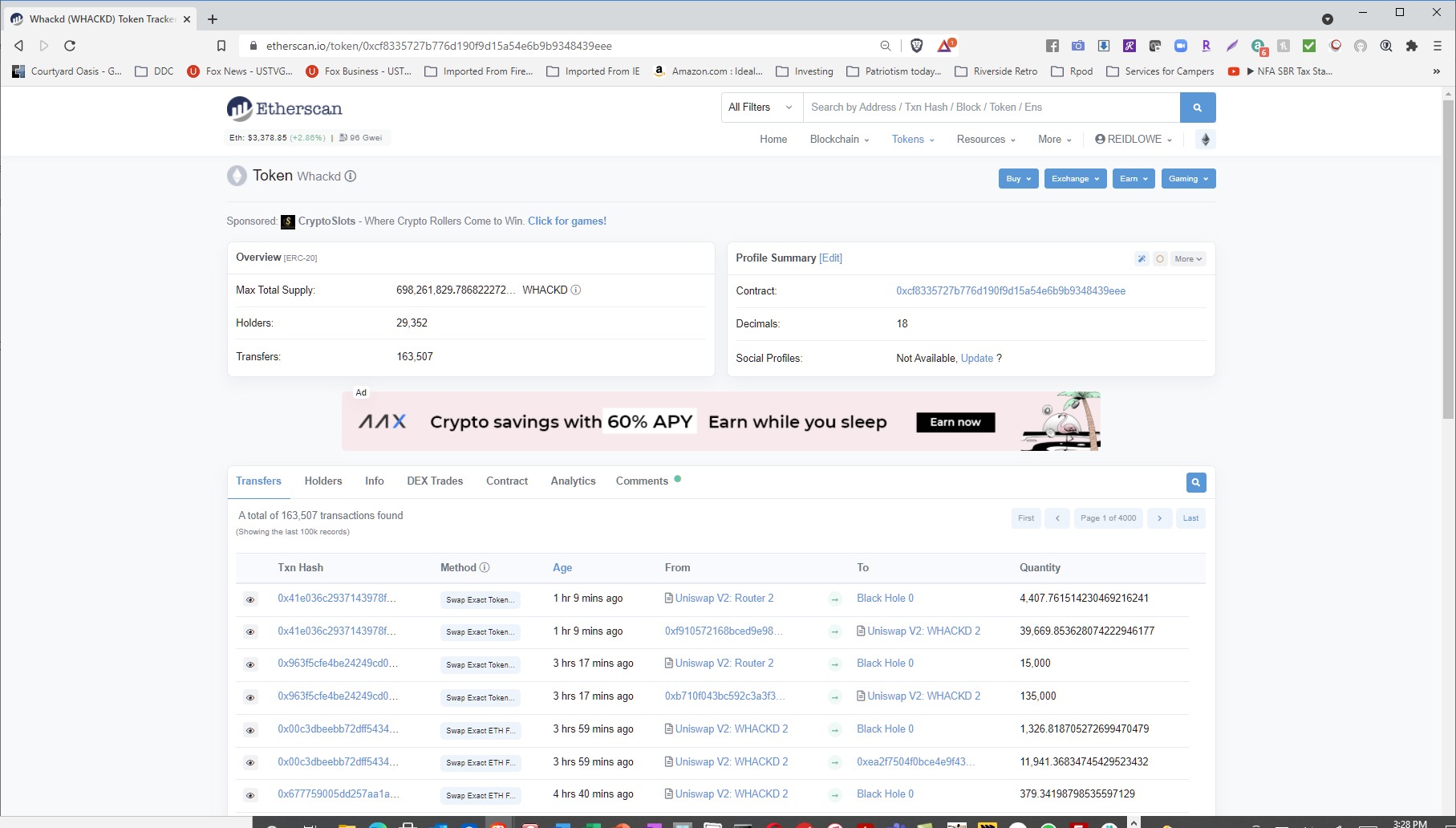 Be patient, we'll be updating this page as it develops.  #WWG1WGA #NCSWIC
This file can be unlocked with the pw $Whackd https://cryptpad.fr/file/#/2/file/dEFACgR4+ozW0H73SnFPOJ50/p/
Contains a svg file with a bunch of 0s and 1s. If you decode the binary it says:
"
TIME TRAVEL IS A REALITY. THIS MESSAGE IS ONLY POSSIBLE WITH THE PERMISSION OF THOSE WHO HAVE TRUE CONTROL OF TIME.
THERE ARE FALSE GOVERNMENTS, MILITARY, DOCTORS AND FAKE NEWS, BUT THIS MESSAGE IS COLLECTED ONLY BY THOSE WHO ALREADY KNOW IT AND BY THOSE WHO ALREADY SUSPECT IT.
FOR SEVERAL CENTURIES THE SAME FAMILY HAS DOMINATED THE EARTH, AND ALL BECAUSE THEY HAVE KNOWLEDGE THAT THE REST OF THE WORLD IGNORES. (The Bible is just a little bit).
THEY THOUGHT TO USE THE INTERNET TO DEFINITELY DOMINATE THE MAN, BUT BY IGNORING THE CONSEQUENCES (THANKS TO THE CONTROL OF THE TRAVELERS), THEIR SNAKE WAS A HEADLESS.
THIS WAR WILL BE UNTIL AUGUST 2027, THE INFORMATION WILL BE REVEALED STEP BY STEP SO THAT YOU ARE NOT CONFUSED.
EVERYTHING WILL UNDERSTAND AS YOU SEE THE EVENTS.
DO NOT BE AFRAID